As a landlord, you aim to earn more rental income. For this reason, you need to make your property attractive to potential tenants. There are numerous ways you can boost the curb appeal of your rental property and attract tenants. However, one of the most cost-effective methods is to paint your rental property. To some extent, potential tenants may be willing to pay higher rents for the house because of the paints.
The high-quality painting will help you maintain your rental property in top shape and reduce wear and tear. After painting your rental property with quality paints, it will be easier to retain high-quality tenants and earn more income.
It is essential to note that not all paintings can offer the above benefits because the color and type of paints you choose matter. When painting your rental property, your aim is to attract as many potential tenants as possible. It is advisable to consider colors that resonate with your target market.You can use the color that appeal the most to you when improving the appearance of your residential apartment. However, choosing paints for rental properties differ. That is because your preferences may not be attractive to a wide range of prospective tenants. It is necessary to remember that you aim to attract as many prospective renters as possible.
There are several ways you can achieve this. Before you choose any color, consider the following:
The paints you use should be the type that will make tenants not want to miss the opportunity of leasing your property.
Avoid colors associated with stereotypes such as masculine, feminine, ideologies, or countries.
Use widely accepted colors.
Avoid making the property bland or devoid of character.
Paint the property with universally-attractive colors and use bold accent colors.
Choosing paint for your rental property
With the above guidelines, below are ways to go about choosing paint for your rental property: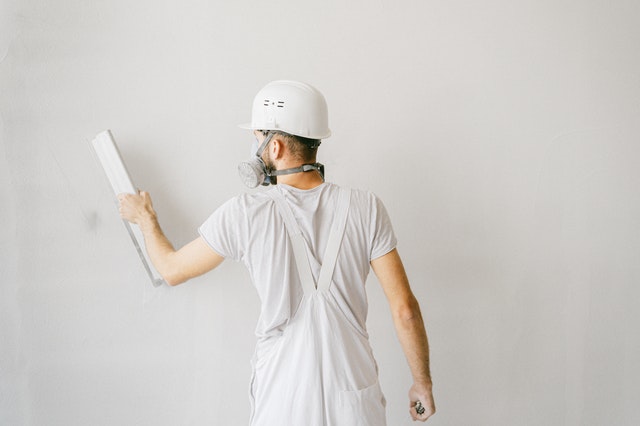 1. Avoid bold colors
Using bold color on your rental property may not be attractive to renters. That is because bold colors are not universally appealing. People will hate it or love it. Bold colors may not match well with the decor of some tenants. As a result, they may not sign the lease.
Some bold colors that you may avoid on your rental property are bright yellow, rich brown, vibrant blue, and fuchsia pink.
2. Choose neutral colors
Neutral colors have a wide range of appeal. It would be best to use them. Even when the neutral color is not the favorite color of your renters, they will appreciate it. That is because neutral colors are accommodating and will blend with any decor your potential tenant has.
Neutral colors that provide adequate contrast with wall decor are better. You can go for grey, tans, creams, ivory, beige, or taupe. Use lighter shades with dark accent colors such as navy blue, charcoal grey, or black. Note that excessive use of neutral colors will make the property bland and unattractive. Such is the case with stark white walls. For that reason, you need to apply caution.
3.  Use high-quality paints
One of the most vital aims of owning a rental property is to earn more rental income. That is why you need to prevent avoidable expenses. Some paints are not durable. They only last for a short time. That means you will need to repaint your rental property often. Remember that you are painting a rental property, and some tenants may not be careful with the walls. Also, your renters may have children or pets, and the apartment may have high traffic.
For all these, you need high-quality paints. Using these paints can help you maintain your walls and save more money. If you cannot afford high-quality paints on all your walls, you should endeavor to use them in areas that have high traffic. Most high-quality paints are washable. Meaning you can wash off the stains if the walls get dirty. High-quality washable paints will prevent you from painting the rental property frequently.
3. Use paints that can hide dirt
Rental properties can get dirty. It would be best to use paints that hide dirt. Avoid lighter shades because they get dirty often, and the stains will be very conspicuous. It is advisable to settle for darker shades because stains will not be prominent.
The bottom line
Consider that painting your rental property is an investment that will yield returns. It is not advisable to paint the rental property yourself unless you are a professional painter. That is because only experts have the experience to perform a decent job.
When professionals paint your rental property, they take extra caution to prep your walls and perform repairs. Painting jobs by professionals are also more attractive. You cannot enjoy these benefits if you hire amateurs.
If you're looking for the best of the best, don't wait. Contact The Painting Company of Birmingham to schedule a free estimate. Our dedicated team will do everything they can to get your building looking better than new as quickly and affordably as possible.