Enhance the appearance of your historic home with our superior painting services.
Get started on your next painting project with a free quote from our experienced team at The Painting Company of Birmingham.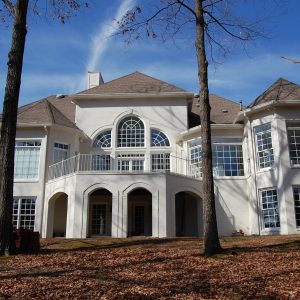 GET YOUR HISTORIC HOME PAINTING ESTIMATE
"The Painting Company of Birmingham did a fantastic job on our house. They were on the job for 8 days and could not have been more professional or competent. They have also painted two of my neighbors houses who were also pleased with their results. I would highly recommend them to any and all."
From a simple update on your home's exterior to intricate interior designs, our talented team of professional painters are ready to make your vision a reality. Not only are we rated number one in customer satisfaction in Birmingham, we offer competitive pricing for our top quality work. We will start by giving you a free, customized estimate on-site with no pressure or obligation. When you are ready to move forward, our team will be there to help with color and design consultation and ensure you are satisfied through every step of the process.
Getting your free quote is easy. You can talk with one of our friendly team members to schedule your estimate by calling our office in Birmingham at (205) 995-5559. Or, you can simply fill out the form below with your information and we will contact you within one business day to schedule your free quote with one of our professional estimators.
NEED HISTORIC HOME PAINTING? WE SERVICE THE ENTIRE BIRMINGHAM-HOOVER METROPOLITAN AREA.
Birmingham, Homewood, Mountain Brook, Tarrant, Fultondale, Coalburg, Fairfield, Midfield, Forestdale, Pleasant Grove, Fairfield, Midfield, Brighton, Lipscomb, Hoover, Meadowbrook, Trussville, McCalla, Alabaster, and all of the surrounding Alabama suburbs.