Interior Painting Process
Transform your home or business interior with new paint from The Painting Company of Birmingham.

UNDERSTANDING THE INTERIOR PAINTING PROCESS

Most people have attempted to tackle an interior painting project at some point in their lives. Because of this, you likely know what an undertaking painting can be and how disruptive it can be to your everyday life.
At The Painting Company of Birmingham, we understand. We know how much work goes into painting an interior space, but we've got the process streamlined to be simple, fast, effective, and most importantly, gives you the results you are looking for.
We can paint anything in your home, from bedrooms to bathrooms to hallways to kitchens. We use only the highest quality tools, paints, and techniques for the job and are committed to delivering you the quality and value people have come to expect from The Painting Company.
Pre-Painting Checklists
The following will assist us in completing our work properly and efficiently. Please read carefully.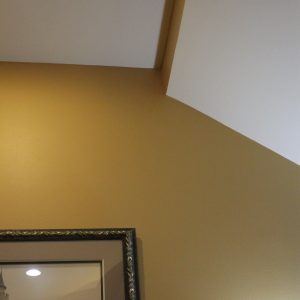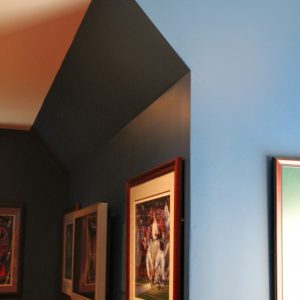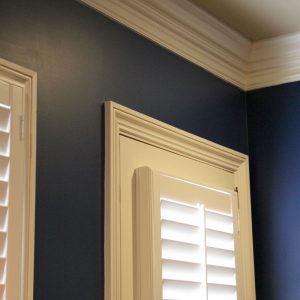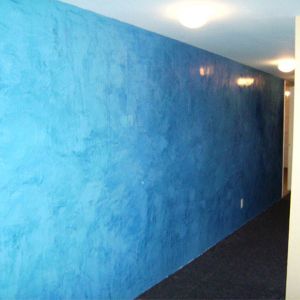 One of the best things about paint is the transformative qualities it contains. A new shade can breathe new life into a room and simple techniques can make all the difference. One of our favorite easy and stylish techniques is the accent wall.
An accent wall is a wall that looks different from the other walls in the room. It can be transformed in a variety of ways, but one of the easiest is with paint color. You can use a bold color on an accent wall to help define a space, but the choice is ultimately up to you.
A few other tips for an accent wall include:

Choose a wall in an open area that gets a lot of light. If it has an interesting architectural feature, then chances are it'll make a great accent wall.
Choose a color that can help to tie the room together. For example, if you have a color that you use throughout the room an accent, then it'll likely make an excellent color for an accent wall.
Go with an eggshell finish to make a room feel softer or a semi-gloss or satin finish to add light and make the wall stand out more.
Room Prep
1. Room Prep
You can either prep the room yourself for painting or have our team prep the room for you –whichever option you're comfortable with. Everything in the room will need to be moved away from the walls to allow us room to paint.
Masking
2. Masking
We pride ourselves on precision and an important part in achieving that is through masking. We cover the floors, furniture, fixtures, and trim to ensure that no paint gets where it shouldn't be.
Cleaning
3. Cleaning
Before a drop of paint ever hits the walls, they are properly cleaned to remove dirt and dust that could impact paint application. This will extend the life of the paint on the walls as well.
Caulking
4. Caulking
We leave no crack uncaulked in the thorough process of prepping your walls for painting. We'll make sure any cracks are sealed before the job starts.
Loose Paint
5. Loose Paint
If it's been a while since you repainted and there's loose, peeling paint on your walls, we'll scrape it off beforehand to create the smoothest surface possible for the new paint to adhere to. We also will sand any areas that may need to be smoothed.
Painting
6. Painting
We use rollers on walls and spray on ceilings to create the most cohesive look possible. All trim is painted by hand as well to ensure an even finish.
Cutting In
7. Cutting In
We know the right brushes and the right techniques to give your walls a flawless finish. You'll never be able to tell where we used a brush or a roller to cut in from the edges of the room.
Clean Up
8. Clean Up
We'll leave your home so clean when we're through, you'll wonder if you imagined there were ever painters in your house.
Inspection
9. Inspection
The job isn't done until everyone is happy. That includes the job foreman who ensures that the project has been completed to our stringent standards and also includes you. We'll walk you through to make sure you're happy.
TIPS FROM THE PROFESSIONALS
If you decide to paint on your own, realize that you have a big task ahead to do it right. Here are a few tips from our professional painters to help you along:
Use quality brushes and rollers. The equipment you use will make a big difference in the quality of the paint finish.
Always do two coats of paint. Nothing is more frustrating than realizing that the new paint did not completely cover the old paint. We always use two coats of paint and so should you.
Prep carefully. Most amateur painters will need to carefully mask their rooms to get good results. Slowly and carefully mask your edges with painter's tape, making sure each line is straight.
Take your time. Don't expect painting a room to only take a few hours. You need to get the room properly prepped then take your time with the painting. Rushing through will undoubtedly end with poor results.
LET US TACKLE YOUR NEXT INTERIOR PAINTING PROJECT
You have better ways to spend your time than trying to paint the rooms of your home or business. Let our expert painters tackle your next interior painting project. The Painting Company of Birmingham will ensure that your rooms look stunning once we are done!
Give us a call today at The Painting Company of Birmingham to schedule a free estimate for your next interior painting project. One of our friendly team members is waiting for your call at (205) 995-5559.