Residential House Painters
Increase the value and enhance the appearance of your home with our superior painting services.

HOUSE PAINTING SERVICES IN BIRMINGHAM
When you need a name you can trust for quality residential painting, The Painting Company of Birmingham is ready to meet and exceed your expectations.
Adding a fresh color or new coat of paint to your home's interior or exterior can make a vast difference in its aesthetic appeal.  At The Painting Company of Birmingham, our experienced team of professional house painters is ready to make your vision for your home a reality. We use only the best quality paint, the newest technology, and expert painters to create a new look for your home. Update with the latest trends in home colors creating a beautiful style throughout your interior, or give the outside of your home a makeover with fresh paint that will make it look new again. Whatever your residential painting needs are in the greater Birmingham area, The Painting Company of Birmingham has you covered with the best service and quality workmanship available.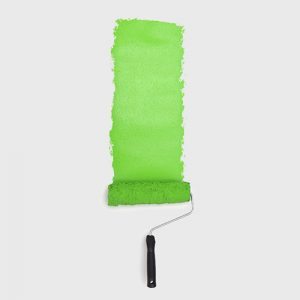 OUR PROFESSIONAL PAINTING SERVICES
Whether you are remodeling your entire home and need new paint inside and out, or just need a touch up in only one room, we are here when you need us. We offer professional consultation to begin your project, then offer the best service and quality work that you will find in the Birmingham area. From start to finish, we are dedicated to ensuring that you are completely satisfied with our service, from the quality paint and artistry to leaving your home clean from any mess after we leave.
Are you ready to get started on your next house painting project? Call us today at The Painting Company of Birmingham for a FREE estimate at (205) 995-5559.
Our mission is to make you our customer for life; it is our goal to gain your continued business and referrals by giving you the highest level of quality and service available in the painting industry.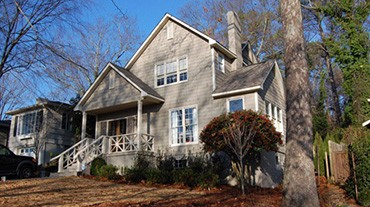 Exterior Painting Services
Give your home a facelift with a fresh coat of paint from our expert team at The Painting Company of Birmingham. Nothing can transform your home's exterior beauty like fresh paint or a new color. Enhance the curb appeal and value of your home by calling us today for a free quote on our quality exterior painting services.
Interior Painting Services
Make your home stylish and beautiful with the help of our talented interior painters at The Painting Company of Birmingham. We can help you create the perfect look for your personal style and unique tastes.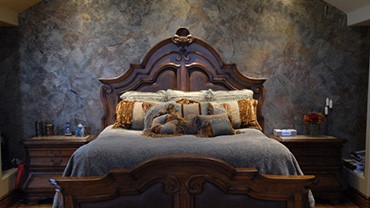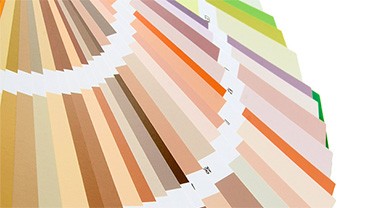 Color Consulting Services

Don't live with the wrong color paint in your home. Our expert painters offer color consulting to help you find the right colors for your home, inside and out.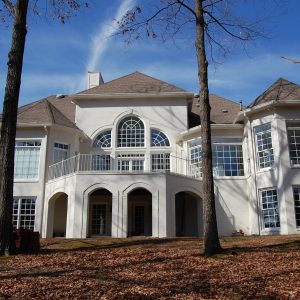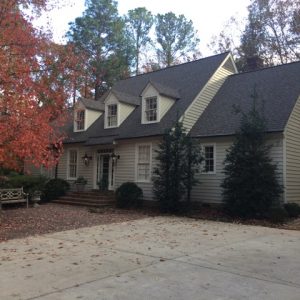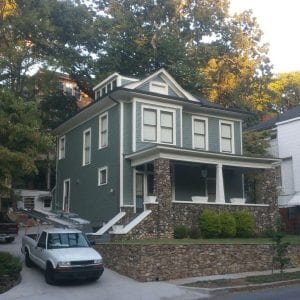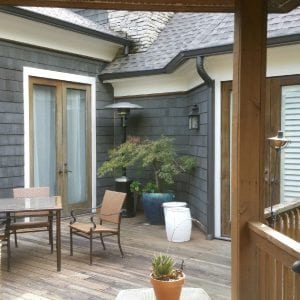 Picking Exterior House Paint Color
Is it time to repaint the exterior of your home or business? Hiring a painting professional will make the entire process so much easier – from prep-work to painting, and cleaning everything up at the end, the professionals at The Painting Company Birmingham will work with you. The only part of the process you may not find to be easy, will be the color selection.
When picking a color for the exterior of your home an important consideration should do with the life of your paint. The darker the color of paint, the more UV rays that will get absorbed and the more UV rays that are absorbed, the quicker the paint will fade. Therefore, you don't very often see houses painted in dark browns, blues or blacks. Lighter paint colors will last longer on the exterior of your home.
Another essential consideration when selecting your home color, is the color of your roof. Quick! Can you name the color of your roof? A lot of people can't because not many people pay any attention to their roof color. However, if your roof has some shades of red or orange to it – it will not look great paired with a color that has blue or green undertones to it.
Still feeling overwhelmed thinking about selecting the color of the exterior of your home? Schedule our team to come do an estimate and we will work with you and your family through the color selection process.