Increase the value and enhance the appearance of your home with our superior painting services.
ABOUT THE PAINTING COMPANY OF BIRMINGHAM
Since 2007, The Painting Company of Birmingham has been building a reputation as the best painting business in the area. We offer both residential and commercial painting services for interiors and exteriors. We approach every project with the same dedication to the highest quality workmanship and customer satisfaction.
One of the ways we differentiate ourselves from the other painters in the Birmingham area is our commitment to employ only the best painters available. We do not assume someone with painting experience will meet our high standards. We rigorously train all our painters to ensure each one is qualified to meet our high standards. We never subcontract our services to inferior painting companies – every job we complete is done by our crews of expert craftsmen which we hire and train ourselves to ensure the best results for our customers.
If you are in the greater Birmingham area, we service your neighborhood, including these cities: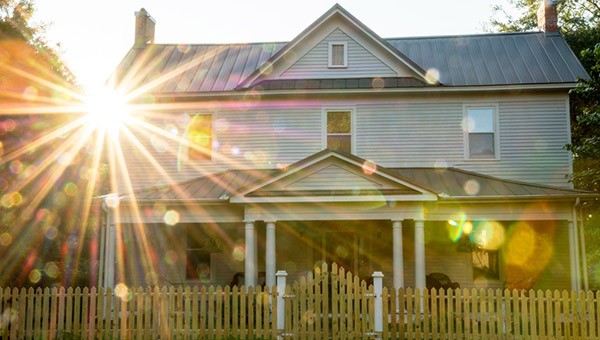 Birmingham
Homewood
Mountain Brook
Tarrant
Fultondale
Coalburg
Forestdale
Pleasant Grove
Fairfield
Midfield
Lipscomb
Hoover
Trussville
McCalla
Alabaster
THIS LIMITED WARRANTY DOES NOT COVER:
Any work where the Contractor did not supply the paint or other materials.
Any work which was not performed by the Contractor.
Surfaces made of, or containing, galvanized metal.
The cost of paint required to perform the repairs.
Repairs to horizontal surfaces or any surface that, by virtue of its design permits moisture to collect. Surfaces include, but are not limited to, decks, railings, stairs, porches, roofs, and wood gutters.
Normal color fading, loss of sheen, or minor chalking caused by exposure to sunlight, wind, or water.
Exact paint match as environmental conditions will affect the color and finish of all paints over time.
Any repairs which are necessitated as a result of a defect in the paint regardless of whether the paint was supplied by the Contractor or the customer.
Bleeding caused by knots, rust or cedar. Cracks in drywall, plaster or wood.
Peeling, blistering or chipping where they are caused by:
Mill-glazing from smooth cedar.
Peeling of layers of paint existing prior to the work performed by the Contractor.
Moisture content of the substrate.
Abrasion, mechanical damage, abrasive cleaning, abuse, or damage resulting from use of chemicals or cleaning agents or exposure to harmful solids, liquids or gases.
Damage or defects caused in whole or in part by reason of fire, explosion, flood, acts of God, extreme weather conditions, misuse, alterations, abuse, vandalism, negligence, or any other similar causes beyond the control of the Contractor.
Limited Three Year Warranty
LIMITED THREE YEAR WARRANTY Subject to the limitations set forth below, for a period of 36 months from the date of completion of the work described on the front of this contract, The Painting Company of Birmingham, LLC named on the front of this contract (the Contractor) will repair peeling, blistering or chipping paint resulting from defective workmanship.
Repairs under this limited warranty will be performed only on the specific areas where peeling, blistering or chipping has occurred and only to the level of surface preparation described in the preparation section of this contract.