Quality – Service – Integrity. Let us be your trusted painting company.

WHY CHOOSE THE PAINTING COMPANY OF BIRMINGHAM?
You have many choices of companies offering painting services, so why should you choose us over the rest?
First and foremost, it is our commitment to quality and workmanship. We are a professional painting company, not a home improvement company which offers painting as one of their many services. Our professional painters are experts in their field and adhere to our mission to provide only the highest level of quality and service for every project we undertake.
At The Painting Company of Birmingham, we are never satisfied with a mediocre job for our customers and it shows. Read our reviews and testimonials from our happy customers. We know that every job we do, big or small, contributes to our reputation and success. By putting our customers first, we have become the premier painting company in the greater Birmingham area.
Fair, accurate estimates and pricing on all our projects. Your bill will never be more than your written estimate.
Courteous and conscious workers that clean up their mess. You will never be left cleaning up after our crews.
Exceptional warranties come with all our work, including three, five and ten year options.
We hire trustworthy employees that are drug tested and all pass background screenings.
All our expert painters receive the best training and continual job education.
We only use the highest quality paint and equipment for lasting, beautiful results.
We Are Bonded and Insured
Safety is our priority at The Painting Company of Birmingham, both for your property and for our workers. We are covered with over $2 million in insurance for any accidents that may occur. However, we do our best to avoid any mishaps with strict safety guidelines, safety training and weekly site visits. Just another reason why you should choose us for your next painting project!
The Painting Company of Birmingham was proud to be asked by 'The Real' Greg Burgess of WZZK's Rick & Bubba Show to repaint his home. From the exterior to Greg's 17-year-old daughter's new pink bathroom, The Painting Company of Birmingham delivered beautiful results. Watch below, as Greg takes us on a tour of his home: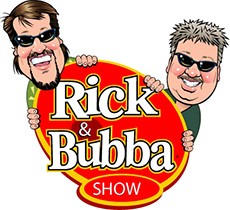 When Greg needed some colors changed in his home, he knew exactly who to call: The Painting Company of Birmingham. The whole process was a snap, and Greg came home to beautiful results. But not everything is so easy for Greg–he had a little trouble filming this spot. See the blooper reel…
YOUR SATISFACTION IS OUR TOP PRIORITY!
Our job is not done until our customers are satisfied with our service, plain and simple. We will not ever assume you are happy with our service – we will ask you. Every painting job we do ends with a final inspection by you, our customer, and with a customer satisfaction survey. Want to know what our existing customers think about us? Check out our Reviews page to see what they are saying about The Painting Company of Birmingham.